I still can't believe that I got the job.
Life as a Happiness Engineer at Flywheel truly began for me at the end of October with a whirlwind three weeks of onboarding training at Flywheel HQ, Omaha.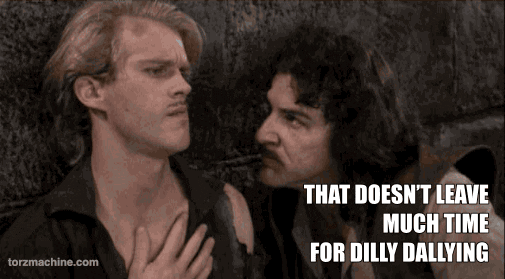 It's crazy to think that only a few months previously I had never even heard of such an amazing work culture, and now I am a part of it. It has been such a change in my life. In the weeks before I boarded the plane, I filled any spare time I had with lots of preparation by listening to WordPress podcasts, watching Linkedin Learning videos, and practising on Code Academy. I downloaded Local by Flywheel, and went incognito into the Local community forums.

Once in Omaha, I was lucky enough to be part of a big group of eleven trainees. In true Flywheel style, we were, and still are, very supportive of each other. There was a huge amount to take in, most notably the incredible friendly and welcoming atmosphere. At the end of the first day, I sat in my hotel room rather overwhelmed. I had never experienced anything like it before, and couldn't believe that I was able to be part of such an awesome team.
There was, and is, so much to learn – and I love it! I really hope that the memories from my first week of training always stay with me. It felt like being a student again as throughout the week different Flywheelers kindly gave up their time to teach us about all aspects of Flywheel life. We began with an introduction from Dusty, and it did feel like we were the excited groupies meeting the lead singer. The first week was a comprehensive overview of culture, product, and how all the different components work together. It was especially brilliant from a remote worker's perspective as I got to meet lots of different Flywheelers who I wouldn't have had the chance to get to know otherwise, and I was able to really grasp a sense of the company.
I was the only remote in training. Even so, I was far from sitting in my hotel room feeling lonely and bored. There was just so much to take in. I spent every evening going over my notes about what we had been taught that day, and learnt as much as I could on weekends. Nevertheless, I struggled during weeks two and three.

At the beginning of week 2, we got our desks in the office with the support team, and this was somewhat crucial as I was constantly asking for help. I ended the second week on a high, feeling like I was really getting into the swing of things, only to feel totally overwhelmed as the difficulty increased for the third and final week.
Aware that I was only going to have people sat next to me for a limited time, I took shorter lunch breaks, and tried to really make the most of the time that I did have by running into as many problems as I could. Honestly, I got a little bit stressed and worried about not being good enough, and frustrated that I didn't feel like I was making progress. There is so much help and guidance available at Flywheel from people and help documents, but the truth is that because there is naturally a huge variety of complex issues, the only way to get 'good' is through experience. Therefore, I figured out that the best approach was to concentrate on mastering the troubleshooting process. This has really helped me, especially in chat, where getting a useful response to the customer in a time-efficient manner is of the essence.

I have always put too much pressure on myself with high expectations. This can be counterintuitive as I panic over not feeling good enough. Thank goodness for the Flywheel culture of encouragement and understanding that helps me to feel like I'm not letting people down. Instead, I'm a 'work in progress'.
The time difference with the UK meant that it was difficult to speak over FaceTime with family during the week. Nevertheless, we sent plenty of emails back and forth, and I enjoyed the daily photo from my husband of our dog enjoying the extra room on the couch that bit too much. Thankfully, there were plenty of dogs about in the office to sustain me during the training. It really makes a real difference to the environment, and I think that they should be encouraged absolutely everywhere.
It's thanksgiving in Omaha. So thank you Flywheel for investing in me, for expanding my horizons (I never thought I'd get to go to America!), for the kindness, the purpose, the learning – and the food! Most of all, for giving me a job that I love. I hope that I can do you proud in return. See you at the next retreat!